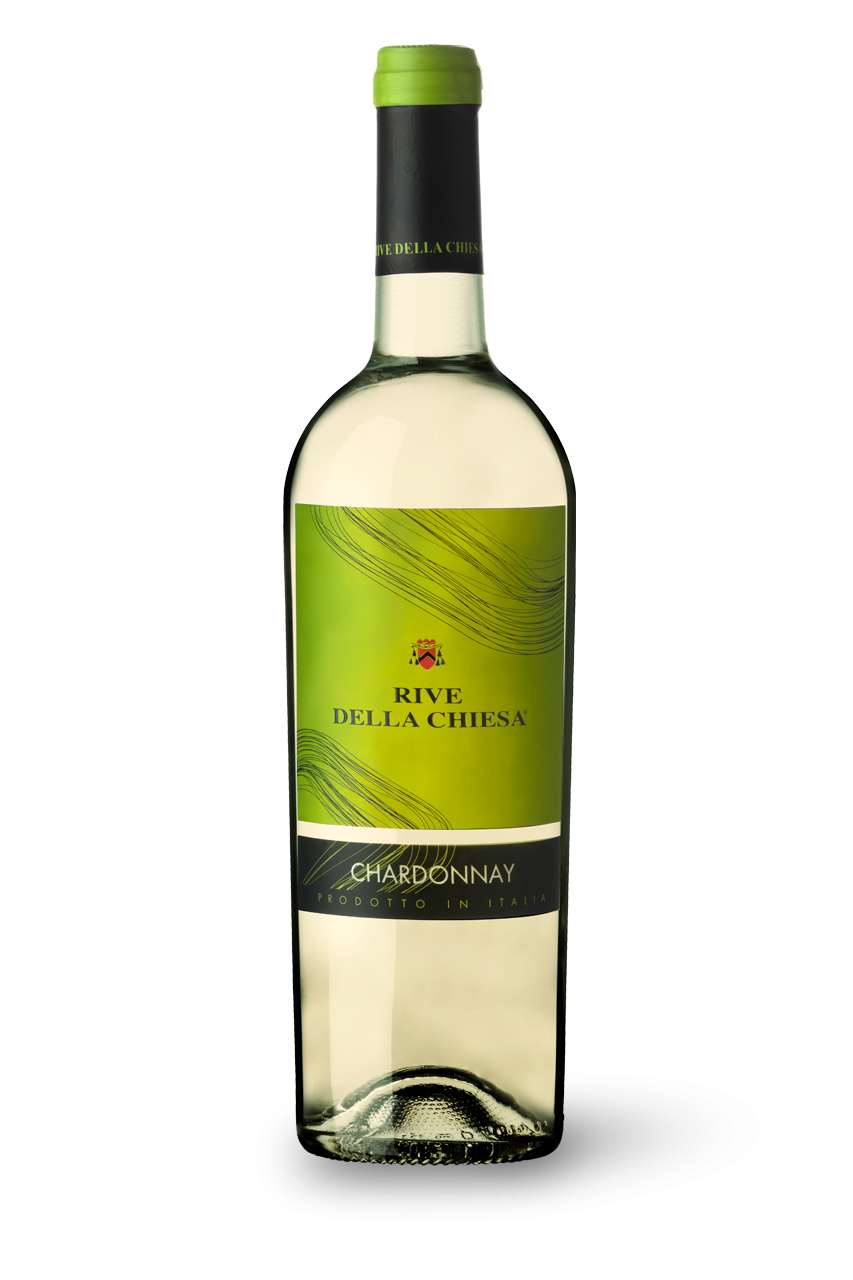 CHARDONNAY IGT TRE VENEZIE
Its elegance shines through an aromatic bouquet reminiscent of ripe apples and the sweetness of acacia flowers. This style of Chardonnay is appreciated for its refinement and natural expression of the terroir. A refined and satisfying taste experience for lovers of fruity wines.
Tre Venezie (Veneto, Friuli, Trentino)

After being carefully harvested, the grapes are gently pressed to obtain the must, which is then inoculated with selected yeasts and fermented at a controlled temperature of 15/16 degrees.

WINE COLOR
Pale straw yellow.

BOUQUET
Acacia flowers, hints of lavender, sage, white pulp fruit, and a touch of vanilla.

TASTE
Lovely acidity that adds freshness to the palate, pleasantly soft with a long finish, featuring fruity notes.

PAIRINGS
Appetizers, soups, egg-based and fish dishes, asparagus risotto, seafood salad, and shellfish.

SERVING TEMPERATURE
10°- 12°
AVAILABLE FORMATS AND PACKAGING
OUR WINES
DISCOVER THE OTHER LINES
OF

RIVE DELLA CHIESA

.