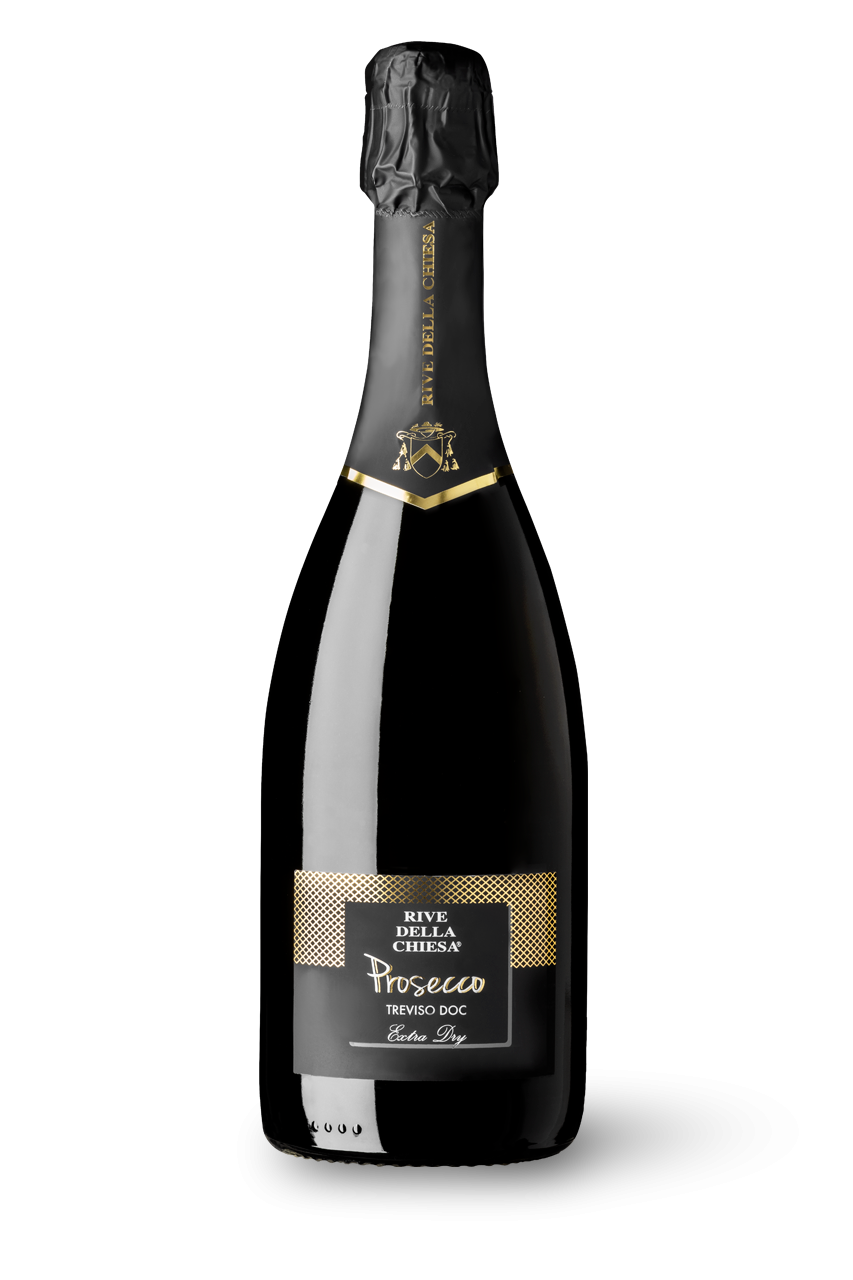 PROSECCO DOC TREVISO EXTRA DRY
Produced from grapes originating in the DOC Treviso area, this Prosecco stands out for its lively effervescence and delicate sweetness.
After being carefully harvested, the grapes are gently pressed to obtain the must, which is then inoculated with selected yeasts and fermented at a controlled temperature of 15/16 degrees.

The sparkling process occurs using the Charmat-Martinotti method.

WINE COLOR
Pale straw yellow, with a fine and elegant perlage.

BOUQUET
Floral and fruity fragrances, with subtle notes of ripe apple and white flowers.

TASTE
Fresh and harmonious taste that balances mature fruit flavors with a slight sweetness.

PAIRINGS
Light appetizers, seafood dishes, and desserts made with fresh fruit.

SERVING TEMPERATURE
6°- 8°
AVAILABLE FORMATS AND PACKAGING
OUR WINES
DISCOVER THE OTHER LINES
OF

RIVE DELLA CHIESA

.