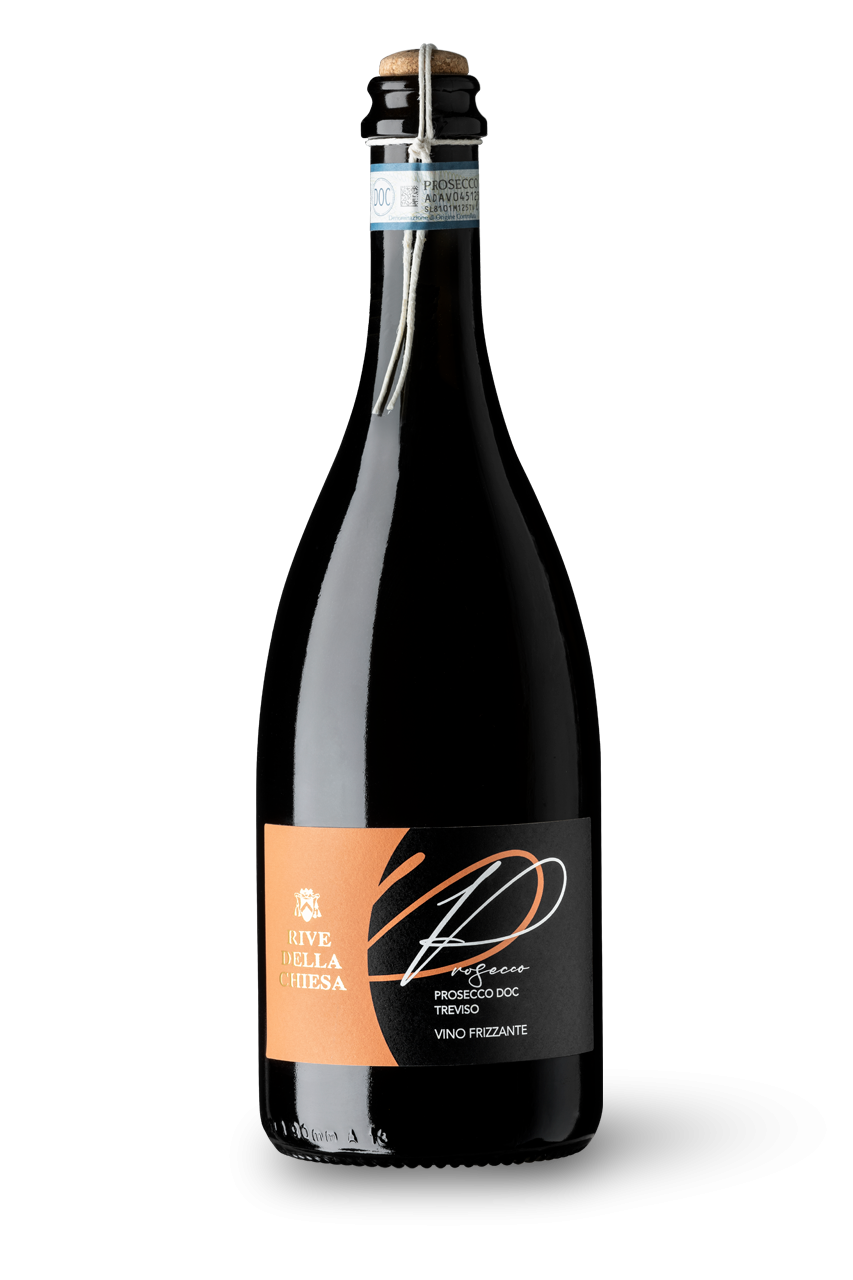 PROSECCO DOC TREVISO FRIZZANTE SPAGO
Pale straw yellow in color, the wine has fruity and floral aromas, such as jasmine and acacia, with light scents of citrus. In the mouth it is fresh and light, to be drunk on any occasion.
After being carefully harvested, the grapes are pressed to obtain the must, which is then inoculated with selected yeasts and fermented at a controlled temperature of 15/16 degrees.

The sparkling process occurs using the Charmat-Martinotti method.

WINE COLOR
Pale straw yellow, with a fine but lively perlage.

BOUQUET
On the nose, delicate fruity aromas of green apple and pear are revealed, greeted by fragrant floral notes of jasmine and acacia. Accompanied by light citrus nuances.

TASTE
On tasting, it stands out for its freshness and lightness. The palate is enveloped in fruity flavors. Its pleasant acidity adds liveliness to the drink.

PAIRINGS
Excellent as an aperitif, with vegetable dishes and to accompany fish dishes.

SERVING TEMPERATURE
6°- 8°
AVAILABLE FORMATS AND PACKAGING
OUR WINES
DISCOVER THE OTHER LINES
OF

RIVE DELLA CHIESA

.