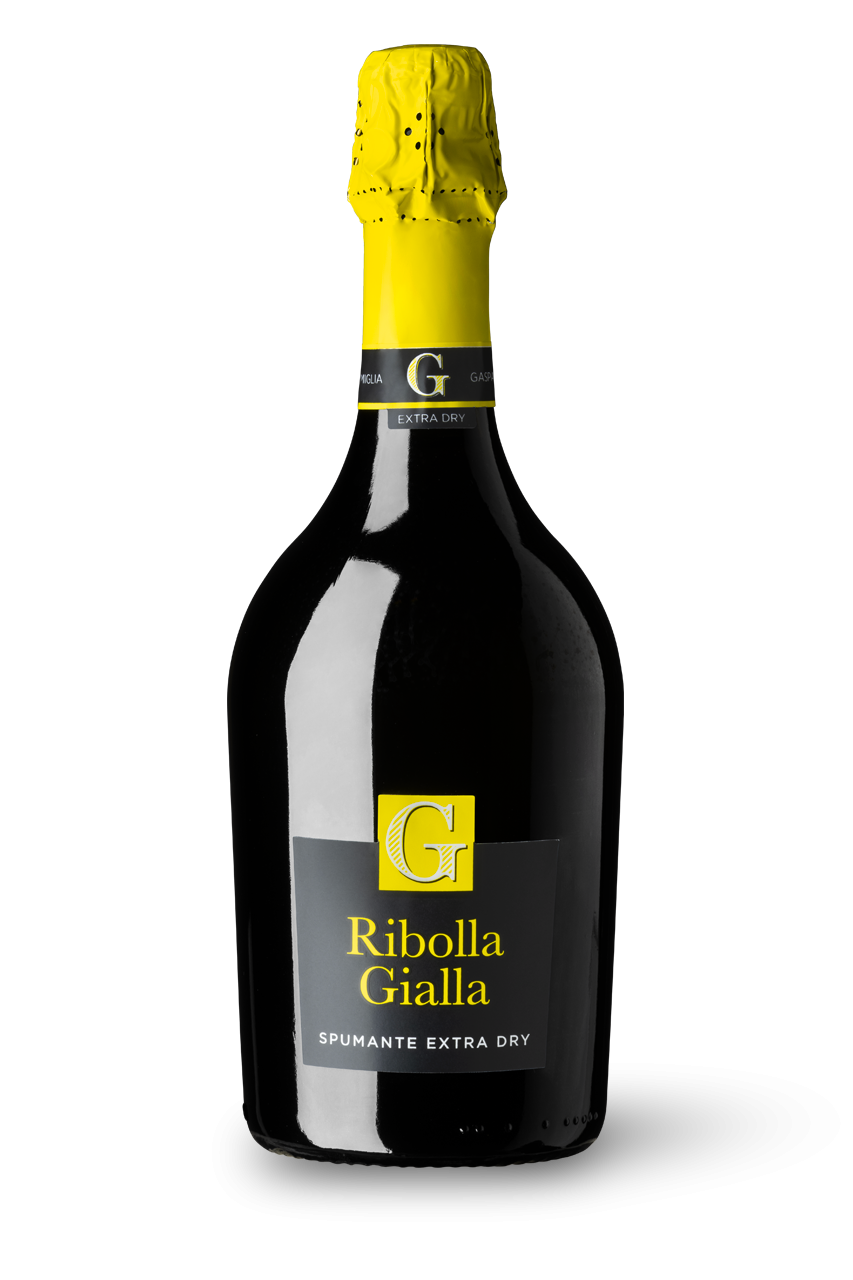 RIBOLLA GIALLA SPUMANTE
This grape is renowned for producing fresh and aromatic wines. Ribolla Gialla stands out with its bright straw-yellow color and floral, fruity aroma, featuring hints of citrus, peach, and white flowers. On the palate, it is lively and fresh, with a pleasant acidity.
After being carefully harvested, the grapes are gently pressed to obtain the must, which is then inoculated with selected yeasts and fermented at a controlled temperature of 15/16 degrees.

The sparkling process occurs using the Charmat-Martinotti method.

WINE COLOR
Straw yellow with greenish reflections.

BOUQUET
Mineral aromas, aromatic notes of wisteria, lime, and citrus.

TASTE
Fresh, lively, and aromatic with pleasant acidity and a slight minerality, giving the wine a balanced structure.

PAIRINGS
Fish and seafood, fresh cheeses and salads.

SERVING TEMPERATURE
6°- 8°
AVAILABLE FORMATS AND PACKAGING
OUR WINES
DISCOVER THE OTHER LINES
OF

RIVE DELLA CHIESA

.