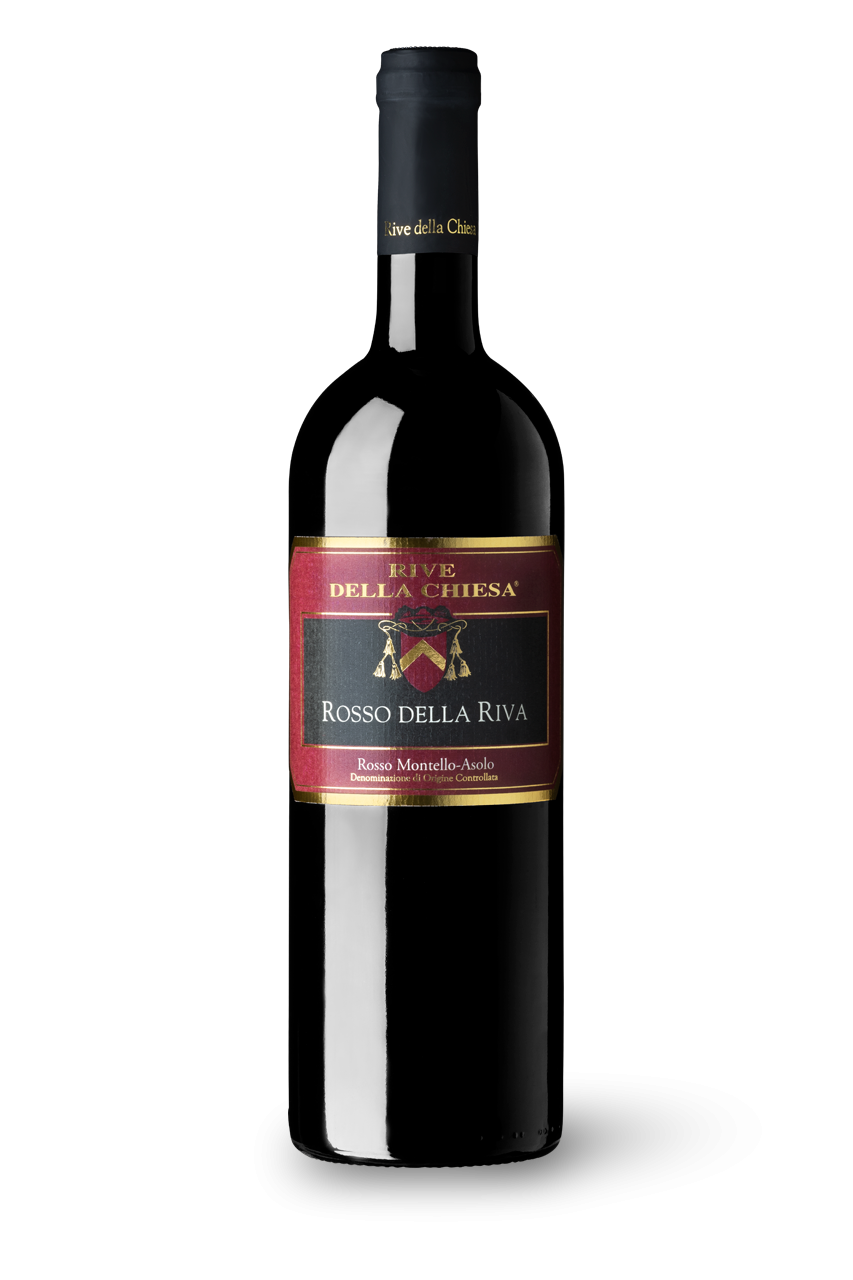 'ROSSO DELLA RIVA' ROSSO MONTELLO ASOLO DOC 
On the nose, it unfolds with fruity and floral fragrances, accompanied by subtle spicy notes. In the mouth, it reveals a full and harmonious character, with delicate tannins and pleasant freshness. Ripe red fruit flavors elegantly blend with slightly spicy undertones, creating a refined taste balance. This wine captures the soul of Montello and offers an unforgettable sensory experience. Perfect to accompany local cuisine dishes.
Cabernet Sauvignon 50%, Cabernet Franc 10%, Merlot 40%

Red grapes from the three vineyard varieties are vinified separately. After harvesting and destemming, the grapes undergo skin maceration for 16 days, after which the varieties are blended. The wine is then transferred into oak barrels (barriques) where it matures for one year. After this period, the wine is ready for bottling, followed by further refinement in the bottle for at least 6 months.

WINE COLOR
Intense ruby with violet reflections.

BOUQUET
A pronounced alcoholic structure emerges with hints of ripe marasca cherries, well-balanced by wood and spices like green pepper. Balsamic notes and a licorice finish add complexity.

TASTE
Warm, dry, and sapid, with notable smoothness accompanied by noble tannins.

PAIRINGS
Perfectly pairs with red meats, game dishes, and intense flavors.

SERVING TEMPERATURE
16°- 18°
AVAILABLE FORMATS AND PACKAGING
OUR WINES
DISCOVER THE OTHER LINES
OF

RIVE DELLA CHIESA

.